Jakarta, 27 March 2020 - The coronavirus (COVID-19) pandemic has spread in Indonesia since early March 2020 and has been declared a national disaster by the President of the Republic of Indonesia. Countless medical officers and volunteers act as the frontline in fighting COVID-19, working with the government in dealing with, preventing, and limiting the transmission of the virus to prevent further spreading.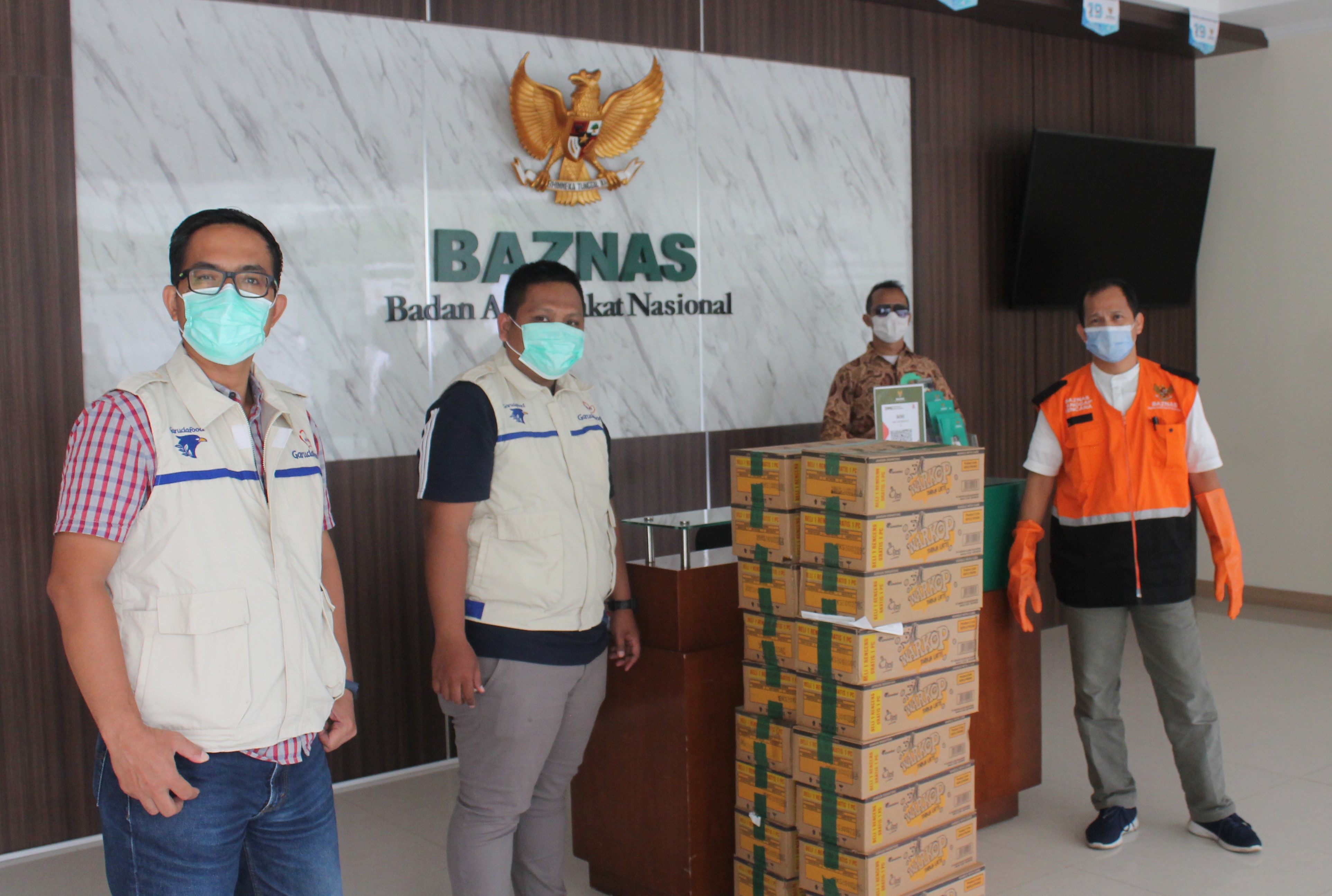 PT Garudafood Putra Putri Jaya Tbk ("Garudafood") through a number of humanitarian institutions or organizations provides support in the form of 5,620 cartons Garudafood food and beverage products for medical personnel and volunteers who are fighting the pandemic. The distribution of these products will be done gradually and it is expected to provide benefits.
Dian Astriana, Head of Corporate Communication & Relations Garudafood, said "This is the most difficult time for all human beings in all parts of the world. No country is fully prepared for the COVID-19 pandemic. We really appreciate the dedication of medical officers and volunteers who tirelessly work to reduce the widespread pandemic in Indonesia. Therefore, we had the initiative to give donations in the form of consumable Garudafood products so they can maintain their energy while fighting the pandemic. We also hope that the pandemic will end quickly and the situation will soon recover and be conducive again".
We would also like to inform you that Garudafood consistently continues to follow the government's directives in response to the Coronavirus (COVID-19) outbreak. The health protocol issued by the Ministry of Health of the Republic of Indonesia has been implemented in all of Garudafood's business lines. Preventive efforts have been carried out by Garudafood and will continue to be actively disseminated to all employees, such as spraying disinfectants, implementing social distancing, providing sanitation facilities, measuring employee temperatures with a thermal gun to working from home policies. This is done to assist the government in breaking the spread of the virus. Observing the current conditions, Garudafood is also trying to help the government to meet people's needs, namely by ensuring that all of its products remain in the market and business operations are also running well.